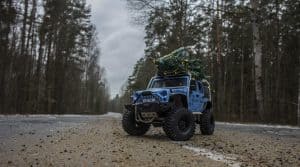 One of the first upgrade sets that everyone gets it the simple, sensible combination of a new battery and a new motor. This ensures that your power and speed (or hill-climbing ability with slower motors) may be increased and that you will have the power needed to back it up. While shopping for motors you will notice a lot of competitors fighting for your hard earned money, how do you know who to trust? In this article we are going to give you some information regarding GoolRC offerings so that you get a quick crash-course in whether or not they will meet the hype and more importantly, your needs. Let the
GoolRC Brushless Motor review
begin!
Brushless motors that won't break the bank
When motor shopping there is always the worry that saving a few dollars here and there are going to lead to poor performance and general dissatisfaction with your choices. After all, how can you tell when 'cheap' means 'less expensive' rather than 'short for this world'? We've taken the liberty of exploring forums and other information outlets and the overall word is that these motors are excellent when used within their specifications. They perform well and the fan units inside have been especially praised for keeping your motor cool during operations while delivering you the power which you are expecting. No, they are not going to be as solid as some of the higher-end models but you should get a good amount of time for your investment and when the motor eventually needs to be replaced again you can always get back the power and opt with a higher-end model if you were not completely satisfied with your GoolRC purchase.
Let's take a look at some GoolRC offerings
We've selected a sampling of 4 popular GoolRC models so that you can see their specifications and decide if a GoolRC motor might a good fit for you. As you'll see, they are less expensive than many of the motors which are out there but the specifications speak for themselves. Let's start with the GoolRC Waterproof Brushless 3660.
GoolRC Waterproof Brushless Motor 3660
View this item on Amazon
Designed to be compatible with most 1/10 scale RC cars and trucks, the 3660 is a 4 pole 12-slot motor design featuring high torque, a 5 millimeter diameter shaft, and a number of protection features to keep it running safely. It has built in overheating protection, cuts itself off in cases of low voltage, and it also features protection for loss of throttle signal.
The rotor has been precision balanced
in order to maximize the RPM that you can expect from the motor and it's got copper windings for excellent conductivity efficiency. This 3800KV motor also features a 60a ESC and the whole thing is waterproof. With a maximum RPM of 50,000 this is a great little motor and a great deal to boot!
GoolRC 3650 3930KV 4P Sensorless Brushless Motor
View this item on Amazon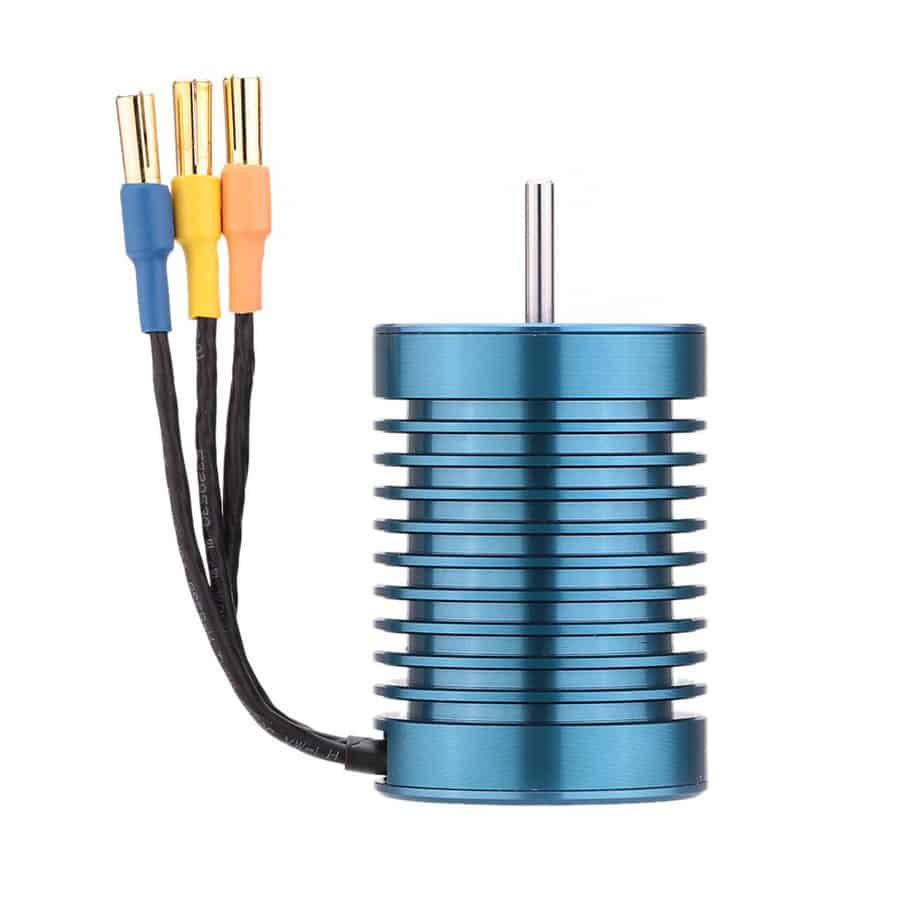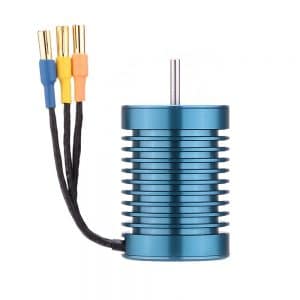 Our next entry is the GoolRC 3650 and this 3930 KV motor is another fine example of GoolRC providing quality products without taking an enormous bite out of your wallet. Like the 3660, it's a 4 pole and 12 slot design, featuring a machined aluminum heat sink, High RPM oversized bearings, an ultra-thin Stator,
"Consider giving this GoolRC a try on your Traxxas Slash"
and the boast of universal compatibility with your 1/10 scale RC trucks and cars. You can improve the speed noticeably as well with smaller pinions if you don't already have them in place on your RC but the overall reception to this motor was that it's a great deal at around 1/3 of the price of a comparable higher-end model. Smooth, powerful, and reliable, consider giving this GoolRC a try on your Traxxas Slash if you are considering a motor upgrade and you might just be pleasantly surprised.
GoolRC 2838 4500KV 4P Sensorless Brushless Motor
View this item on Amazon
Now we have the GoolRC 2838 and like our previous entry it has an anodized aluminum heatsink as well as High RPM Apec oversized bearings. Unlike the previous model, the 2838 is better suited for 1/14, 1/16, and 1/18 scale models with M2.5 screws which also support a 4 pole and 12 slot motor. Utilizing a short stator, this model can enjoy lower resistance as well as more power with its shorter wires and it also comes with an ESC
. The 35A ESC features the low power cutoff
, throttle protection from signal loss, and overheating protection, and the time may be adjusted so that your motor functions more efficiently in tune with the RC you've decided to house it in. The reviews for this model were quite unified in stating that it's a great motor at a good price. Be sure to see for yourself on our Amazon link!
GoolRC S3674 2650KV Sensorless Brushless Motor
View this item on Amazon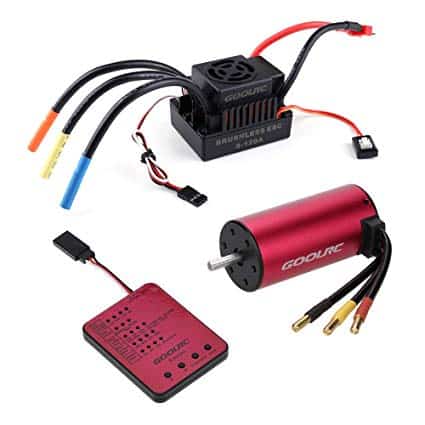 Our final entry is the GoolRC S3674 and this 2650KV motor does not disappoint. The ESC in this unit features the overheating protection, the low voltage cutoff, and the throttle signal protection as with the other models and it also comes with a program card. At 1800 watts of power you get a 50,000 RPM rating to play with so you know that your RC is going to transcend 'Slow' and move into 'Go!' once it is installed and ready to test. Despite the price cut on this model, it's good enough for converting a Traxxas Maxx to electric without disappointing you in the process. All in all, GoolRC really does appear to live up to the hype.
What is the Proper Way to Dispose of Lipo Batteries?
Properly disposing of lipo batteries is crucial for safety and environmental reasons. To dispose of lipo batteries, consider recycling options offered by local recycling facilities or electronic stores. Many communities provide drop-off points for hazardous waste, including batteries. Avoid throwing lipo batteries in regular trash bins, as they can pose a fire risk. Safely dispose of lipo batteries to protect yourself and the planet.
What are the Benefits of Using a Brushless Motor in an RC Car?
Brushless rc cars offer several benefits compared to their brushed motor counterparts. Firstly, they provide higher speeds and acceleration due to their efficient design. Secondly, they have a longer lifespan and require less maintenance since they don't have brushes that wear down. Additionally, brushless motors offer increased power and torque, allowing for better performance on various terrains. Overall, choosing a brushless RC car enhances your driving experience and maximizes its longevity.
The final verdict
As you can see, GoolRC offers quality motors that won't deplete your savings or force you to work overtime for the next few weeks. These motors are good quality, providing a lot of power and protection to keep your RC running fast and efficiently and if the reviews that we have seen to go with our own experience are to be believed then
you can get what you need and still save a bundle
. Just be sure to run them within their specs and you can put the extra cash that you save into other upgrades!